Canada's Fastest Growing Tech Market
Google's Center For Innovation
Kitchener is home to Google's largest office in Canada. Employing thousands of software engineers, user experience researchers and designers. This innovative campus is a hub of cutting edge research and development key to the design of Google's Flagship products such as Gmail, Chrome and Google Ads.
A New home at the Breithaupt Block
In 2015 Google moved their Kitchener office to the Breithaupt Block becoming the flagship tenant. As Google has expanded their campus they have taken over 185,000sq.ft., over 80%, of the first 2 phases of this landmark office complex.
Currently under construction, the phase 3 expansion of the Breithaupt Block is a purpose built 11 storey Class 'A' LEED Gold office building. This expansion will add 300,000sq.ft. of space to Google's offices and will also be home to Google for Startups, their accelerator program.
Growing Google's Business in Kitchener
In 2020 Google had 1,500 employees in Canada and they expect that the number of employees will pass 5,000 by the end of 2022. 3,000 of these new jobs are planned for their Kitchener offices.
Launching in April 2020, Google for Startups Accelerator is a three-month accelerator program. Designed for Seed to Series A technology startups, this program leverages Google's people and technology to help grow new companies in the field of machine learning and AI.
As the Toronto-Waterloo corridor continues to be a global centre of tech talent and innovation, it's the perfect place for us to expand our footprint, and help grow the next generation of founders in Canada.

Steve Woods, Engineering and Waterloo Site Lead
Google
With over 500 tech startups working on solutions in robotics, automation, health, artificial intelligence and beyond, Kitchener-Waterloo has positioned itself as the top-ranked tech ecosystem in Canada.
Deloitte reported that Kitchener-Waterloo was home to the two fastest-growing tech companies in Canada, ApplyBoard with 12,597% and Intellijoint at 19,311% revenue-growth over the last four years.




Tech's Fastest Growing Jobs Market
Kitchener-Waterloo is Canada's fastest-growing major tech market according to research from CBRE. Jobs in this market grew 51.4% between 2014 to 2019, this exceeds both Vancouver at 47.9% and Toronto at 36.5%. CBRE's report also ranked Waterloo Region #1 in the country for quality of labour and talent quality-to-cost.
Kitchener's startup density is second only to Silicon Valley and growing fast. In less than 20 years we've created over 30,000 new tech jobs.
Success Starts in the Innovation District
Kitchener is home base to Communitech, The Accelerator Centre, Google for Startups and Velocity (Canada's most productive incubator). All located in the Innovation District, these organizations work together to assist startups to innovate and grow. This has made the Kitchener-Waterloo to Toronto tech corridor one of the most successful tech ecosystems in the world.
Exit Value Growth Index By Tech Ecosystem
Source: Startup Genome Project
In Q4 2021, Waterloo Region tech attracted $598M in total investment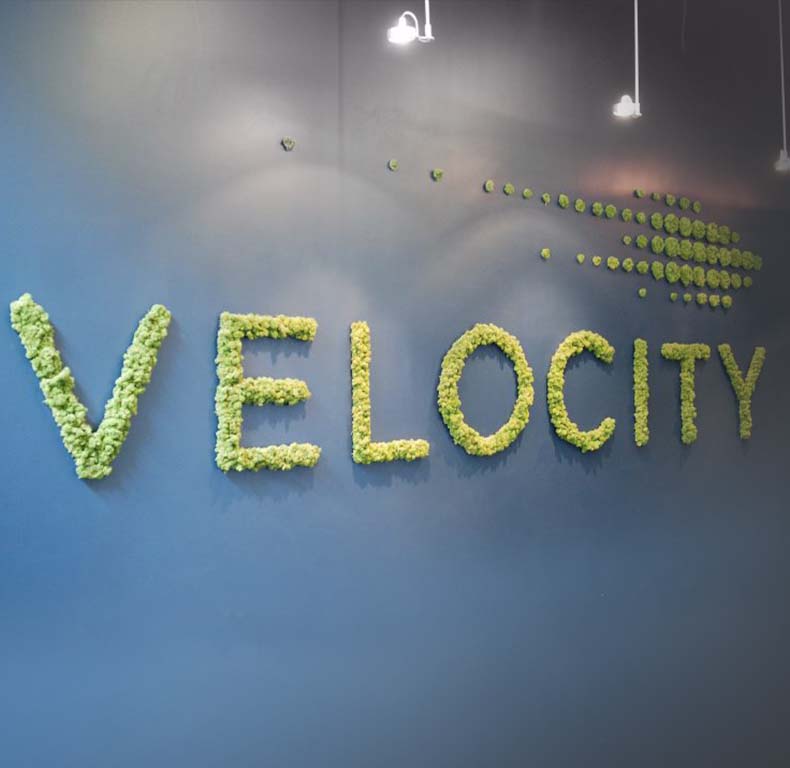 As the University of Waterloo's incubator hub, Velocity has propelled over 300 companies to success, including Avidbots and Vidyard. Unique to this facility, the startups that share the 37,000 sq.ft. space here don't compete but rather collaborate.
Communitech Leads $200 Million Venture Fund
Communitech spearheading $200M venture fund for high-growth companies
Velocity's early-stage startups become future economic powerhouses
Velocity incubated companies have created over $1 billion in revenue and thousands of jobs in the Kitchener-Waterloo to Toronto tech corridor.
Accelerator Center Sees $1B+ In Investment
Canada's #1 Private Business Accelerator has seen over $1 billion in investments raised with a $5+ billion portfolio valuation.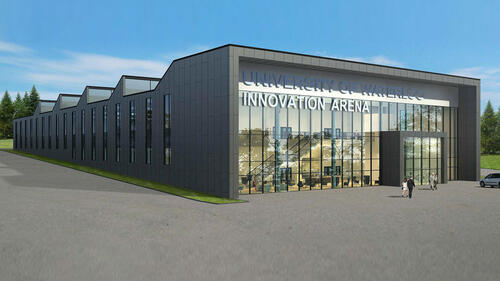 The University of Waterloo's Innovation Arena, slated for development in Kitchener's Innovation District will, be a centre for health tech innovation, and the startup community. This new 90,000 square foot facility, a former warehouse owned by the university, will include a wet lab, biosafety labs and product development spaces.
The Innovation Arena is the first major investment slated under the Make it Kitchener 2.0 Strategy and the municipality has committed $8.5 million in support for the project.
The 90,000 sq.ft. warehouse at Victoria and Joseph St. will transform into a connected health and technology community. It will co-locate startups and early scaling companies to bolster the economy.
Learn More About Kitchener 2.0
Cultivating tech through higher education
With 3 major university campuses, a technical college and a strong focus on Computer Sciences, Health Tech and Business, Kitchener – Waterloo has become Canada's leader in producing Startup and Tech focused graduates.

Consistently ranked as Canada's top university for Math, Computer Science and Engineering, U of W has ranked within the top 25 in the world for Graduate employability according to the QS Global World Rankings.
Ranked #1 – Best University In Comprehensive Research
Research Infosource 2020 reports U of W the #1 comprehensive research university in Canada for the past 13 years.
Ranked #2 –  Best University for Employment
Maclean's ranks U of W as the second best university in Canada for connecting students with employers through co-op programs, career fairs and one-on-one support.
Ranked #2 – Best University for Innovation
Ranked #2 in Canada by the 2022 Maclean's University Rankings.
A Top Recruiting University for Tech
"Waterloo has been a top 3 recruiting university for Google, worldwide" – Steven Woods, Senior Engineering Director, Google.

Ranked highly by its students, Laurier has a reputation for instructional excellence and creating engaging learning environments. The university has also been recognized as a leading institution for business and economics and its LaunchPad incubator.
Founding Partners with Communitech
Laurier is a founding academic partner of Communitech, as well as hosting their own incubator program, LaunchPad, specifically for Laurier students.
Placed 2nd – Enactus world cup
Laurier placed second for the past two consecutive years at the Enactus world cup, a global entrepreneurship competition.
Ranked in the Top 50 worldwide for MBAs
The QS World University Rankings recognized Wilfrid Laurier as one of the top 50 MBA programs worldwide for Finance.

McMaster's Waterloo Region campus is home to the Centre for Family Medicine (CFFM) and postgraduate programs in Family Medicine, Internal Medicine, Psychiatry and Pediatrics.
Ranked #4 – Best University in Canada
As ranked Times Higher Education 2022 University Rankings.
Ranked #4 – Best Medical Doctoral Degree Program
Ranked #4 in Canada by the 2022 Maclean's University Rankings.

With over 23,000 students in enrolled, Conestoga College is a provincial leader in apprenticeship training and one of the country's top research colleges.
Top 5 in Research Income & Intensity
Conestoga College was seen as one of the top 5 Colleges in Canada for both Industry Research Income & Industry Research Intensity by Research Infosource Inc.
87% Employment in 6 Months
Conestoga College produces highly employable graduates, in 2019-2020. 87% of graduates found employment within 6 months.