The Location for Urban Enthusiasts
Lifestyle Without Limitations
TEK Tower is at the centre of an emerging community that caters to your on-the-go lifestyle. As much as the home you live in is evolving so is the landscape that surrounds it. Kitchener has become a thriving urban environment filled with a diverse collection of cultural and community attractions.  With LRT's Central Station and Kitchener GO just steps from TEK Tower – getting around has never been easier.
TEK Tower is for those who want to explore and do more. Ideally situated in the middle of all the excitement and amenities DTK has to offer.
Expand your cultural capacity while you discover the latest Kitchener has to offer. Take in an exhibit at The Museum or a performance at Centre in the Square or join the crowd at one of Downtown's many festivals.
Francis Green

399 Kin St w.
1 Min Walk
Located just beside TEK Tower, Francis Green is a quaint local park featuring a sculpture garden in tribute to Kitchener's manufacturing heritage.
Victoria Park

79 Joseph St
4 Min Walk
The city's oldest park was established in 1896 and spans 27 acres which includes lakes, fountains, playgrounds, meandering walkways, picnic areas and manicured gardens.
Kitchener City Hall

200 King st. w.
6 Min Walk
City hall features a welcoming rotunda that plays host to many public events, from art exhibits to gatherings. The building's public courtyard is framed by a fountain that serves as public ice rink in the colder months.
The Museum

10 King st. w.
8 Min Walk
Presenting fresh, relevant cultural content from around the globe. Five floors and 55,000 square feet of interactive exhibitions.
KW Symphony

36 king st. w.
8 Min Walk
Over a 70-year history, the Kitchener-Waterloo symphony has grown from a community orchestra into the third largest in Ontario.
Kitchener Public Library

85 Queen st. n.
14 Min Walk
In 2015, the library won the prestigious OAL award for library architectural and design transformation.
The Centre In the Square

101 Queen st. n.
4 Min Drive
The region's largest performing arts centre. Showcasing the best local and international performing arts for over 30 years.
The Kitchener Memorial Auditorium

400 East Ave
4 Min Drive
The Kitchener Memorial Auditorium Complex is a multi-use municipally-owned facility in Kitchener. The complex is home to the OHL's Kitchener Rangers and hosts a variety of special events and concerts through the year.
DTK is host to several exciting events throughout the year including:
Oktoberfest
Uptown Jazz Festival
Craft Beer and Rib Festival
K-W Comedy Festival
Blues Fest
Multicultural Fest
DTK Halloween
Summer Lights Art Festival
The King StrEATery Food Truck Festival
Communitech Truth North Festival & Conference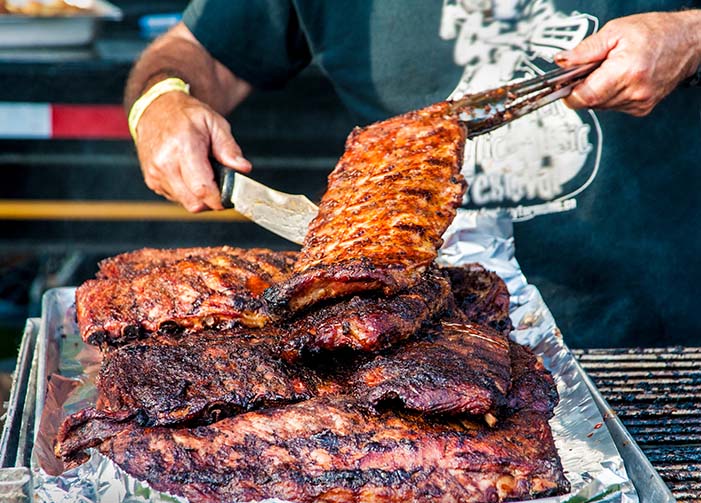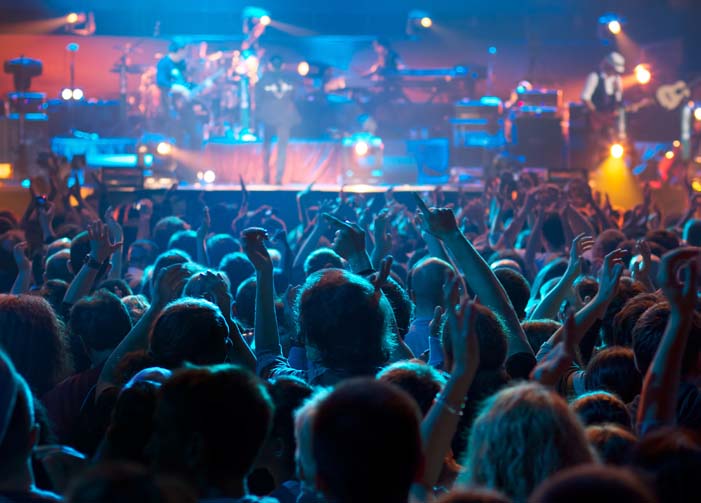 With a variety of markets and boutique grocers located in Downtown Kitchener, you will have quick and easy access to fresh local products, household supplies and everything else on your grocery list.
LCBO

340 King st. w.
1 Min Walk
If you are looking for a new whiskey to try or just picking up a bottle of Shiraz for a night with friends, the LCBO is your resource for wine, spirits and a curated collection of local craft beers.
The Beer Store

400 King st. W.
1 Min Walk
Stop in and pick you your favorite brew or order home delivery. The Beer Store has the largest selection of beers available in just one stop.
Ziggy Cycle

417 King st. w.
1 Min Walk
A mainstay in Kitchener-Waterloo's cycling scene for over 35 years, Ziggy's is the go-to shop for all your cycling needs. 
KW Bookstore

308 King st. E.
3 Min Walk
A local used book store KW Bookstore has been serving book lovers in Downtown Kitchener for over 30 years.
Shoppers Drug Mart

250 King st. w.
4 Min Walk
Your one stop location for every day health and beauty staples as well as a wide selection of groceries.
Marché Leo

276 King st. w.
4 Min Walk
Shop with confidence knowing our products are thoughtfully sourced and peer-reviewed for the best quality market groceries you can find.
legacy Greens Grocery Store

18 Ontario st. w.
8 Min Walk
Legacy Greens is a local grocery store that partners with local farmers to bring fresh produce, eggs, dairy, wine and cider to Downtown Kitchener.
KW Korean Food Market

607 King st. w.
8 Min Walk
KW Korean Food Market offers a wide selection of Korean fresh and frozen foods as well as pantry items.
Central Fresh Market

700 King st. w.
4 Min Drive
Provides KW's largest fresh meat department and shelves fresh fruits and vegetables daily.
Kitchener Market

300 King st. E.
4 Min Drive
The Kitchener Market is an urban market featuring fresh meat, produce, dairy and more from local farmers and vendors.
Take in a handcrafted cocktail at Grand Trunk or a rich roast from Smile Tiger Coffee. Tickle your taste buds with a world of flavours at the Kitchener Market or a creation as intricate as it is artful from the sushi masters at Kinkaku Izakaya.
McCabe's Irish Pub

352 King St. W.
1 Min Walk
Serving traditional Irish grub and classic pub fair. McCabe's is the perfect mix between Irish tradition and local flair with a friendly atmosphere.
Balzac's Coffee

151 Charles St. W.
1 Min Walk
Inspired by the Grand Cafés of Paris, Balzac's Coffee Roasters is sure to become your go to for your morning coffee or a relaxing hangout with friends.
Café Pyrus

305 King St. W.
3 Min Walk
Vegan cafe dedicated to using fair organic ingredients and sustainable packaging while offering organic light bites.
271 West

271 King St. W.
3 Min Walk
A polished Italian style restaurant specializing in house-made pasta & elevated mains in cozy surroundings.
La Cuchina

320 King St. W.
3 Min Walk
More than just a place to grab a slices La Cuchina is an authentic Italian pizzeria and restaurant where you can enjoy dinner with a date or have a night out with friends.
Grand Trunk Saloon

30 Ontario St. S.
6 Min Walk
Modern takes on southern grub & creative cocktails served in a hip, laid-back place with live bands.
Abe & Erb

217 King St. W.
8 Min Walk
Local brews crafted in-house in a unique ambiance. A perfect combination of beer, food and live entertainment.
Taste of Seoul

154 Victoria St. S.
8 Min Walk
Taste of Seoul brings the unique and bold tastes of Korean and Japanese cuisine to your table, home or business.
Kinaku Izakaya

217 King St. W.
8 Min Walk
Contemporary Japanese sushi-bar offering fresh ingredients, impressive presentation and impeccable taste.
Smile Tiger Coffee

100 Ahrens st. w.
10 Min Walk
Roaster of seasonal coffees that people love. All coffee is direct trade, transparently sourced, and roasted in small batches.
The Graffiti Market & Stockyards Bottle Shop

137 Glasgow St.
4 Min Drive
With locally sourced ingredients —you can expect incredible always fresh, never frozen food and products whenever you visit.

From cafés and breweries to fine dining and pastry shops – you'll love living in Downtown Kitchener. Discover everything DTK has to offer!
Register for TEK Tower Early Access Sales + Pricing